The Beatles or The Rolling Stones?
Originally posted on 1/27/15.
* The Beatles or The Rolling Stones?
Recent e-mail from reader Jay Tepper.
Hey Jeff,
I just turned 70 my wife is 68. We moved to Tamarac from Princeton, New Jersey 7 months ago. So far so good, we really enjoy the south Florida easy going lifestyle.
We came across your site purely by accident. We had typed in Hungarian food in Tamarac on Google and your site popped up.
We really enjoy your site. I wanted to mention that we tried your Uncle Lui's pick and it was fabulous. We also have been to Char Hut on your say so and that was another winner.
Just wanted to tell you to keep up the great work and and while I am here, which group was better the Stones or the Beatles?
___
Jay Tepper:
Glad that you and your wife found Jeff Eats and that you are enjoying what it has to say.
On The Rolling Stones v. The Beatles, that's purely a subjective call. Personally, I'm thinking The Beatles… What I am sure of-is that The Beatles are far more famous.
The proof is in the pudding.
Quickly tell me the names of The Beatles on "She Loves You"…now just as quickly, tell me the names of The Rolling Stones on "Satisfaction."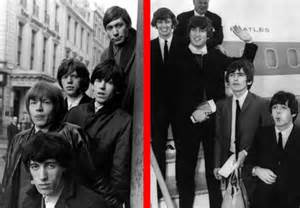 See what I mean?
Thanks for reading…