Yacht Rock Revue/ Friday, January 26th, 2024 @ Coral Springs Center For the Arts (Coral Springs)
Originally posted on September 19th, 2023.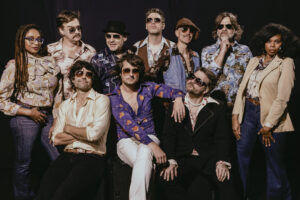 * Yacht Rock Revue.
Definitely one of the best, if not the best, "Yacht Rock" tribute bands in the business!
Jeff Eats and Mrs. Jeff Eats are gigantic fans!
THESE GUYS HAVE A HUGE NATIONAL FAN BASE- THE BET HERE, SRO!
TICKETS GO ON SALE – Friday, September 22nd, 2023 at 12 noon @ thecentercs.com
Yacht Rock Revue
Friday, January 26, 2024 at 8:00pm
Coral Springs Center For The Arts
2855 Coral Springs Drive
Coral Springs, Florida 33065
Box Office: (954) 344-5990
Tickets:thecentercs.com ($37.45- $69.55)
Just a taste…
From thecentercs.com…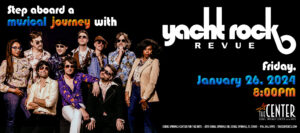 Embark on a nostalgic voyage through the shimmering seas of music with Yacht Rock Revue, the ultimate purveyors of the smooth, yacht rock sound and who many reverently consider the godfathers of Yacht Rock. Hailing from Atlanta, GA this sensational band has captivated audiences worldwide with their immaculate renditions of classic hits from the late '70s and early '80s.
Inspired by the golden era of soft rock, Yacht Rock Revue has mastered the art of recreating the breezy and laid-back tunes that defined a generation. From the sun-kissed melodies of Steely Dan and Michael McDonald to the velvety harmonies of Hall & Oates, their repertoire spans an ocean of beloved hits that evoke memories of palm trees, ocean breezes, and carefree summers.
Since their formation in 2007, Yacht Rock Revue has amassed a devoted following, drawing fans from all walks of life to their extraordinary live performances. Their attention to detail and devotion to authenticity are unrivaled, transporting audiences to a time when yacht parties and smooth sailing were the order of the day.
But Yacht Rock Revue isn't just a tribute band; they are musical alchemists, seamlessly blending their own unique style with the iconic yacht rock vibe. Their original compositions are a modern ode to the genre, capturing the essence of those bygone days while infusing it with a fresh and invigorating twist. Their first original record, titled Hot Dads In Tight Jeans, showcases the bands complete range of skills that simultaneously transports the listener to a more modern era. While "Step," the record's first single, is a peppy number replete with falsetto and bumping bass, the rest of the album is more akin to Phoenix or Air, the hip bands that adapted Yacht for a younger audience.
Beyond the stage, Yacht Rock Revue's infectious energy extends to their fans, creating a community that celebrates the joy of music and the timeless appeal of yacht rock. Their concerts are not just shows; they're immersive experiences tha