Abeles & Heymann Kosher Beef Frankfurters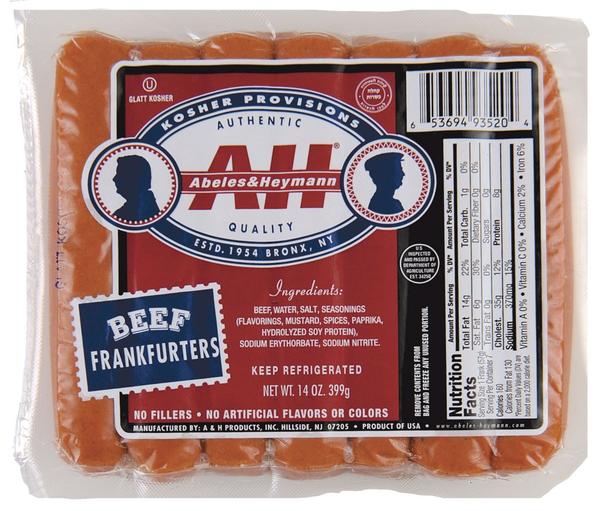 ***** Abeles & Heymann Kosher Beef Frankfurters.
Well! It's that time of the year when Jeff Eats and Mrs. Jeff Eats "go scrounging" for an invite to somebody's Labor Day Home BBQ!
So…if you have a couple of spots left at the table for two-senior citizens (one of which eats like a frigging pig) who'll bring a-long a decent bottle of red wine and a pound of Italian cookies- you got my e-mail address!
By the way, this year Jeff Eats and Mrs. Jeff Eats are looking for barbecues- featuring hamburgers, hot dogs, chicken, beef ribs…
If you are still up for the invite- Jeff Eats and Mrs. Jeff Eats would love for you to serve Abeles & Heymann Kosher Beef Frankfurters!
For you guys not familar with Abeles & Heymann- this Company "manufactures" some of the most delicious kosher hot dogs and provisions-going!
Trust Jeff Eats on this one, Hebrew National Hot Dogs got absolutely nothing on Abeles & Heymann's dogs!
The bet here, is that most of you guys have never heard of Abeles & Heymann…checkout Abeles-Heymann.com for information.
Abeles & Heymann's stuff is sold in supermarkets and speciality food markets/stores all over Florida!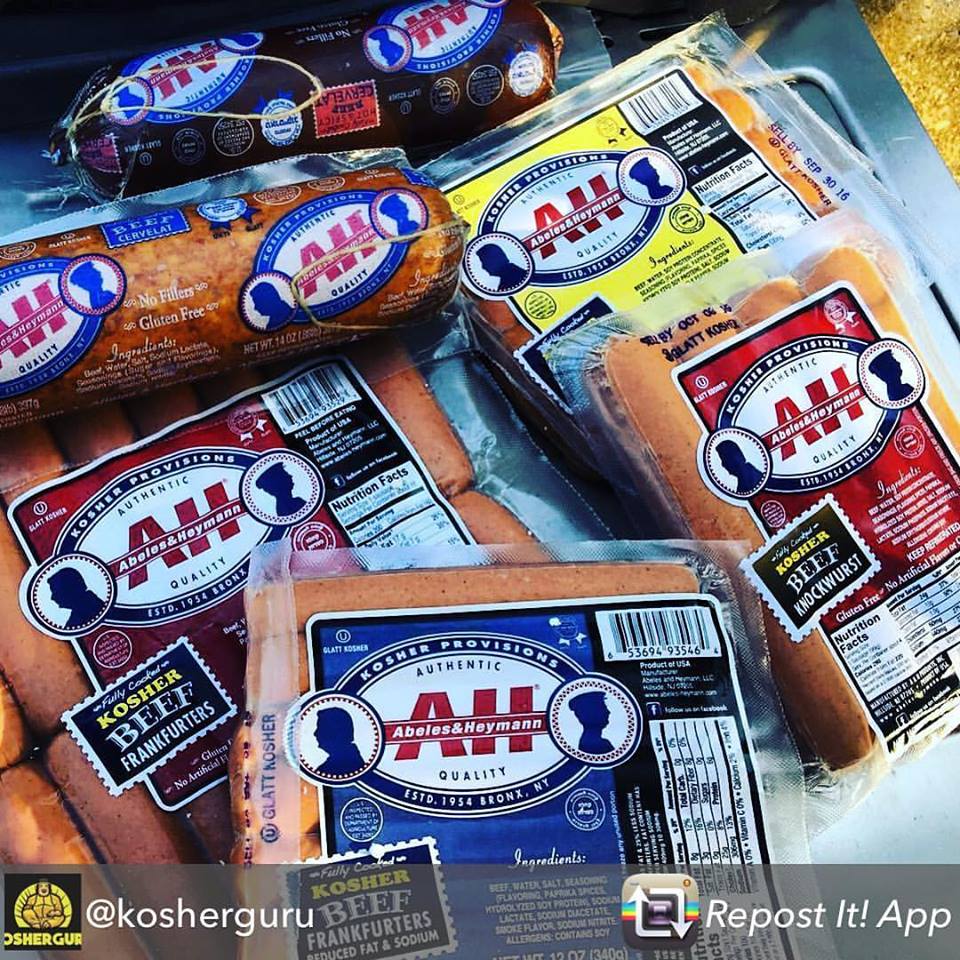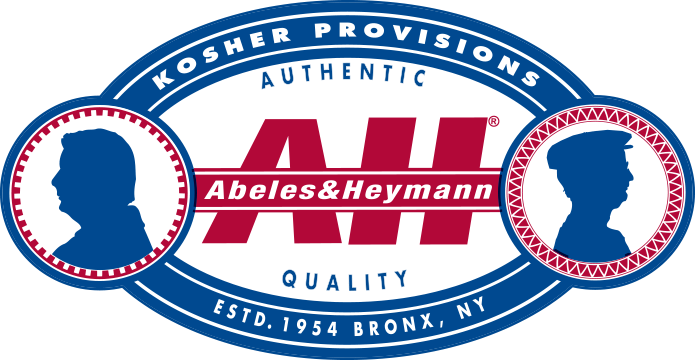 from Abeles-Heymann.com
About Us
Our company was founded back in 1954. Oscar Abeles and his entrepreneurial nephew, Leopold Heymann decided it was time to go into the hot dog making business. Oscar was already a partner in a butcher shop when he brought up the idea of making his nephew a partner. When Oscar's partner refused, they both left and opened a small storefront butcher shop in Washington Heights, NYC. Over time they expanded to a larger facility in the Bronx, NY. Since the day they first opened, Abeles & Heymann dedicated themselves to producing the most delectable, premium quality, gourmet kosher hot dog and provisions.
For over 60 years we have continued following the founding family's standards for quality, authenticity and mission to provide the finest kosher provisions available. Customer satisfaction is of the utmost importance. We provide customers with the ultimate experience in quality and service. Our customers range from major club stores, supermarket chains, stadiums, and now online consumers!
At A&H we make traditional kosher delicacies – pastrami, corned beef, salami, bologna, hot dogs, old world classics – beef fry, liverwurst, kishka,cervelat and modern better for you kosher products – No nitrate added reduced fat and sodium hot dogs, knockwurst, and cocktail franks – unique items like beer flavored and whiskey flavored hot dogs and cognac salami.
Thank you,