***** Sparkling ICE *****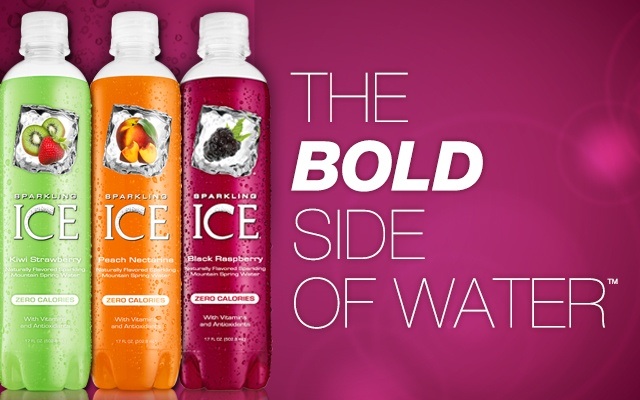 ***** Sparkling ICE *****
Last week…
Jeff Eats was over at the Men's Wearhouse in Boca Raton getting a new suit for an upcoming wedding–As he was being "fitted"—it suddenly hit him like a cement balloon that if he IMMEDIATELY stopped drinking Coca Cola, Pepsi Cola, Sunkist Orange sodas…he could literally save a "ton" (pun intended) of calories. Not being a fan of Diet Coke, Diet Pepsi, Diet Sunkist Orange, Diet Anything or for that matter plain old water, Jeff Eats commenced a "search" for low calorie/no calorie "drinks" that could replace his favorite high calorie sodas/juices without him knowing it. Being a food/drink "expert" with a trained palate this seemed like an extremely daunting task.
Anyway…
Returning home that afternoon–Jeff Eats told Mrs. Jeff Eats of his "plan" and she said, "Go in the garage, open the refrigerator and you will find a whole bunch of Sparkling ICE."
Amazing as it may sound, Mrs. Jeff Eats for the past few months had been buying/drinking Sparkling ICE (a naturally flavored sparkling mountain spring water which has ZERO calories) and Jeff Eats had never even noticed. You guys out there know exactly what I'm talking about–about the "noticed" part of this story…but that's a story for a whole nother day.
Anyway…
In the refrigerator, Jeff Eats found 13- 17oz plastic bottles of Sparklingy ICE with the following flavors…coconut pineapple, lemonade, orange mango, black raspberry, pink grapefruit, kiwi strawberry.
To make a long story short—Quoting, The Clovers' 1950s hit record "Love Potion No. 9″…"I closed my eyes and took a drink" and I gotta tell you that the lemonade (the first bottle Jeff Eats tried)–was absolutely-positively delicious…it didn't taste like a diet/low calorie drink. Since that initial "try" Jeff Eats has had- all of the above flavors and they were equally as good.
Trust Jeff Eats on this one…if you are looking to save some calories blah blah blah…do yourself a huge (pun intended) favor and try Sparkling ICE.
You can check www.sparklingice.com for flavors/and other stuff. By the way, if I read the website right, Sparkling ICE currently comes in 10 different flavors.
For the record, Mrs. Jeff Eats buys "our" Sparkling ICE at Publix where those 17oz bottles go for a buck a piece.
For-you guys who maybe interested, Jeff Eats just started the "4 Day Sauerkraut Diet"—let you know if it works!