Jack's Hollywood Diner (Hollywood)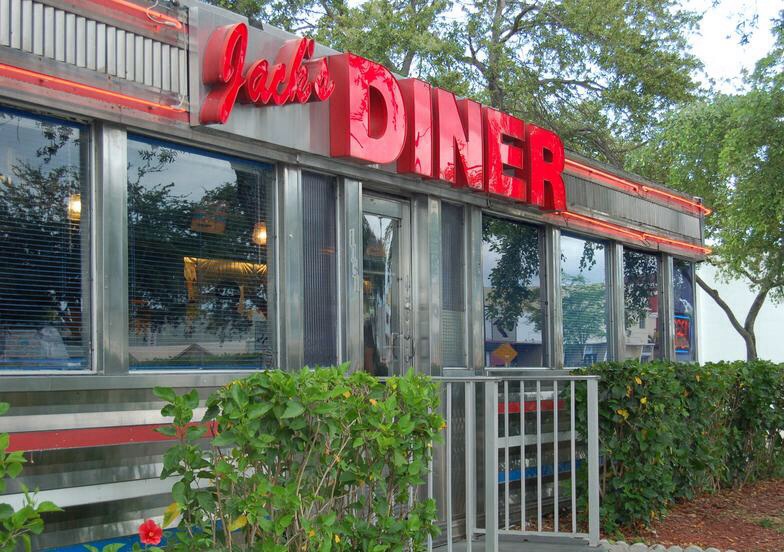 ***** Jack's Hollywood Diner, 1031 North Federal Highway, Hollywood, Florida 33020, (954) 929-2888.
A recent email from reader Marc G.
*****
Jeff,
Recently got hooked on JeffEats.com.
My wife and I eat out about three times a week.
We recently moved to Hallandale Beach from Bonita Springs.
Didn't know about Jeff Eats until I read Boca Life's story about you.
Your tastes seem similar to ours.
We also are in the same age bracket as you are.
We are originally from Queens with a 16 year stop over in fort Lee.
Just wondering, is there a really good 24 diner in the area?
We are often out late and really would appreciate someplace to go.
We tried Lester's and found it just so so.
Thanks and keep up the great site.
*****
Marc G.:
I'll tell-if you promise to keep it a secret!
On average you will find Jeff Eats and Mrs. Jeff Eats at Jack's Hollywood Diner something like twice a month.
Check Jeff Eats on April 18, 2011- nice story (if I do say so myself) about Jack's which was originally named Freddie's Diner when it first opened for business in 1953.